A giant five-foot vintage Venini chandelier, one of a pair that graced the British Embassy in Rome in the 1950s, shines the spotlight on a selection of scrumptious bespoke cakes headlined by the Original Caramel Crunch Cake and the Banana Split to divine concoctions decorated with sugar art.
The one-and-only show-stopping duo – Marie Antoinette's Crave and Le Louis – are famous Couture Creations available for dine-in only.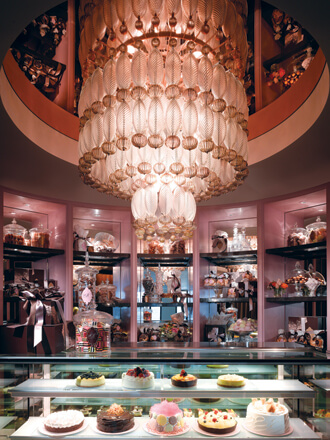 A selection of fine wines and signature cocktails considered to be among the best in Hong Kong are complemented with mouthwatering tapas-style small plates. Our award-winning international mixologists create classics with a twist, with Guava Mojito, Sex-in-the-City Sangria and Chocolate Martini just some of the most popular cocktails enjoyed by our guests.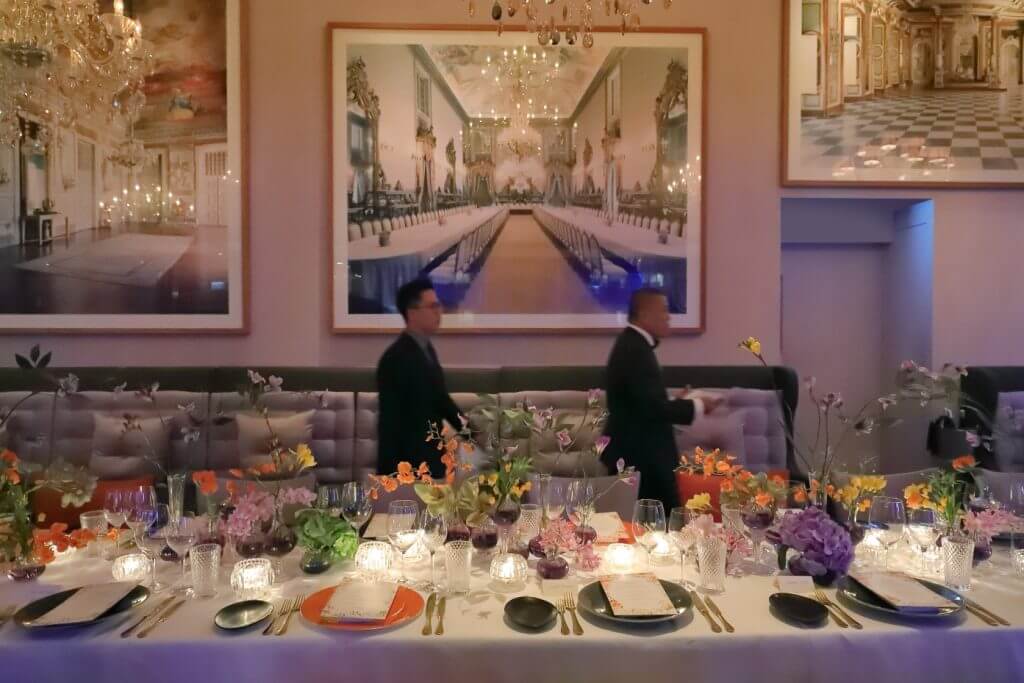 Sophistication and fine art define Bankside. The vista of the iconic HSBC headquarters and other financial institutions serves as a backdrop, while the high walls of the room are lined with some of the most coveted pieces of Modern Art. Among them are museum-quality photography works by renowned photographer Candida Höfer.
The focal point of the Harbourside is a gigantic silk floral and lighting dome that never ceases to wow, creating a vibrant vibe to the room made for easy dining with a touch of glamour.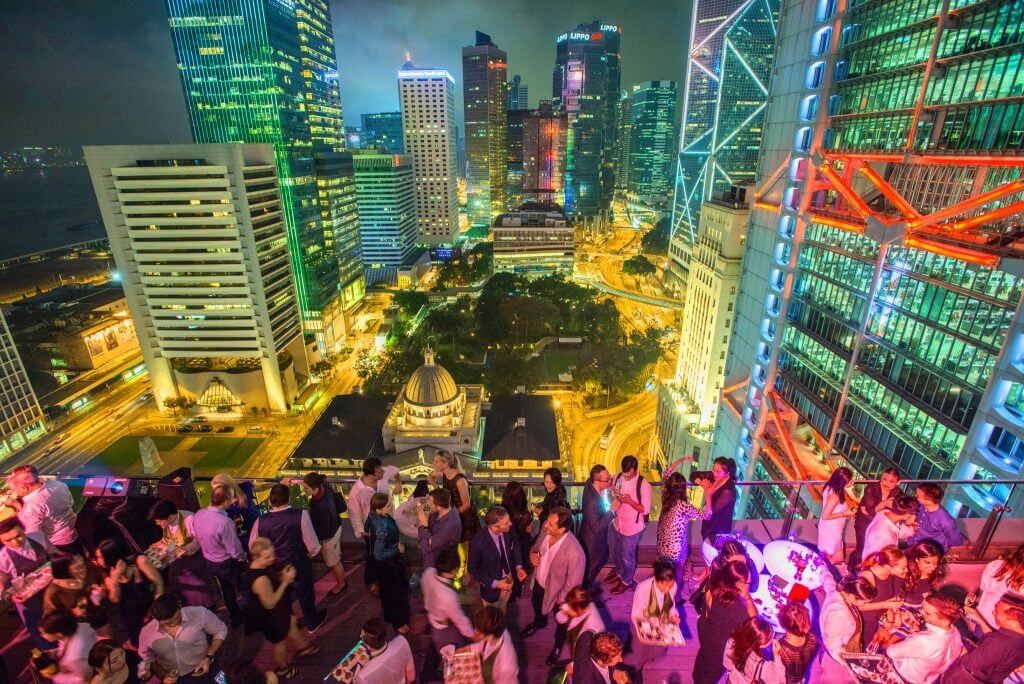 A destination in itself, the wrap-around Terrace is one of the coolest places in Hong Kong to chill and savour exceptional cocktails. With its panoramic views of the Victoria Harbour and the city, it also offers some of the best seats in Hong Kong to view fireworks displays and the 'Symphony of Lights' laser show.